A luxury hotel in the Gorges du Verdon...
Charming accommodation at the heart of nature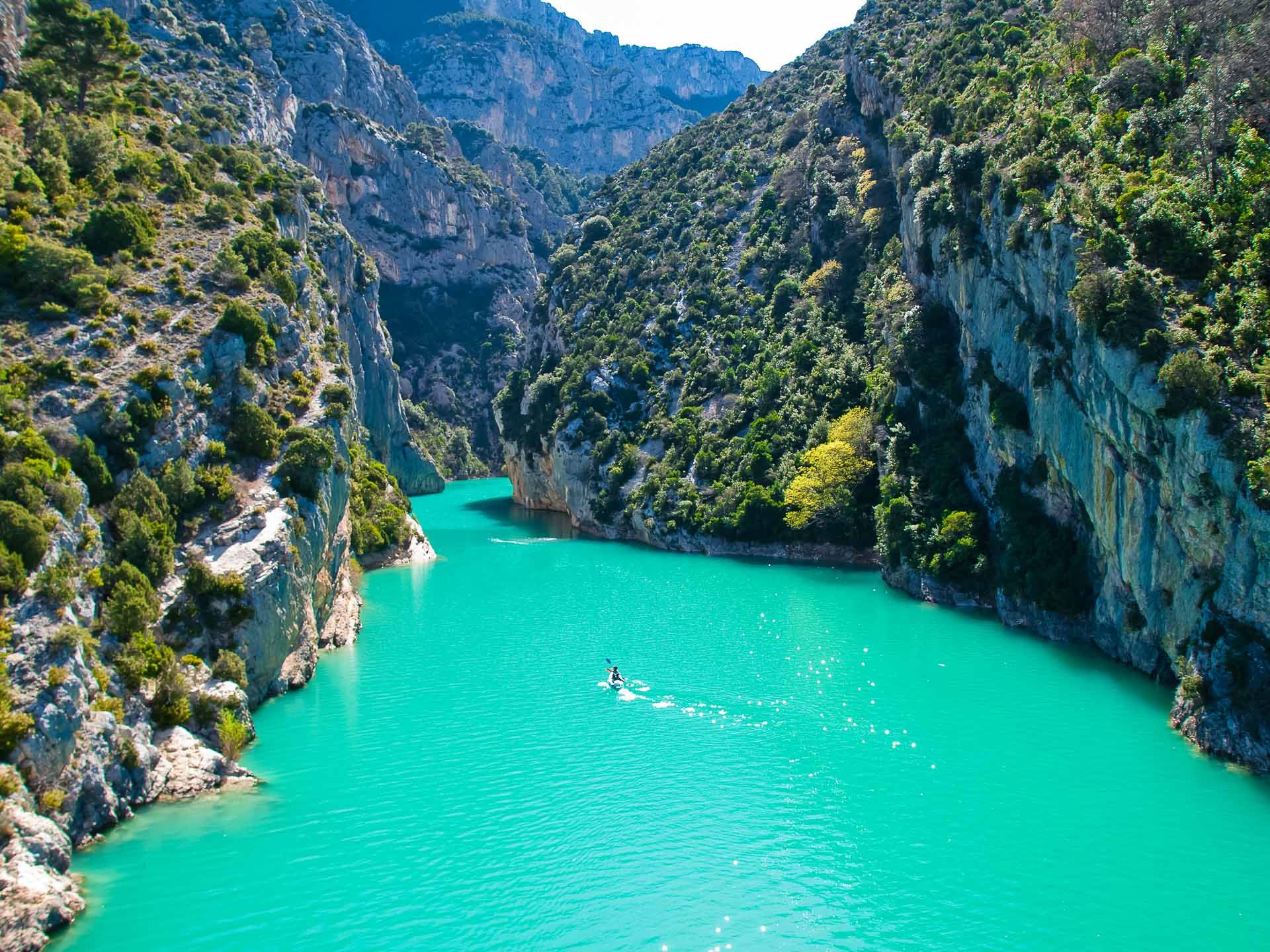 In the limestone of the Haute-Provence plateaux, the Verdon river runs through a canyon around 30 km long at widths varying between 6 and 100 m and an altitude of up to 700 m in places. Recognised as the highest canyon in Europe, visitors from around the world come to admire this unique world site, listed as one of the protected "Grands Sites de France".
Grand Canyon du Verdon
It really begins 10 km from our hotel after the Tusset bridge. Marked paths and trails border this thrilling area with no less than 28 walks over 80 km starting from La Palud. The Martel path (the best loved trail) offers several exhilarating hikes for any level.
For a gentler way to see the Gorges and the Grand Canyon, you can always drive down the southerly road called the Corniche Sublime (on the side of the Var department) or the northerly road D952 followed by the Route des Crêtes (on the side of the Alpes de Haute Provence department).
Taking the Route des Crêtes, 500 m from the hotel, you'll be able to admire the Falaise de l'Escalès, or stop at the Dent d'Aire viewing point (the only allowing a full outline of Verdon) which offers the most panoramic view of the canyon and its surrounding countryside. You'll also pass the Chalet de la Maline, starting point of the Martel path, then by the Imbut viewing point before finishing your loop at La Palud sur Verdon, where you can visit the Maison des Gorges eco-museum, installed in the village château.