Come to the heart of the Verdon Park.
at our hotel in La Palud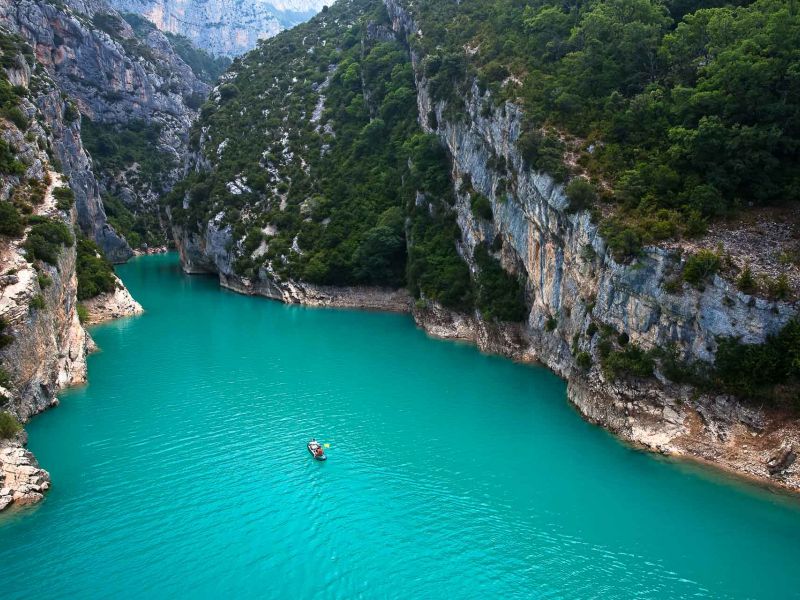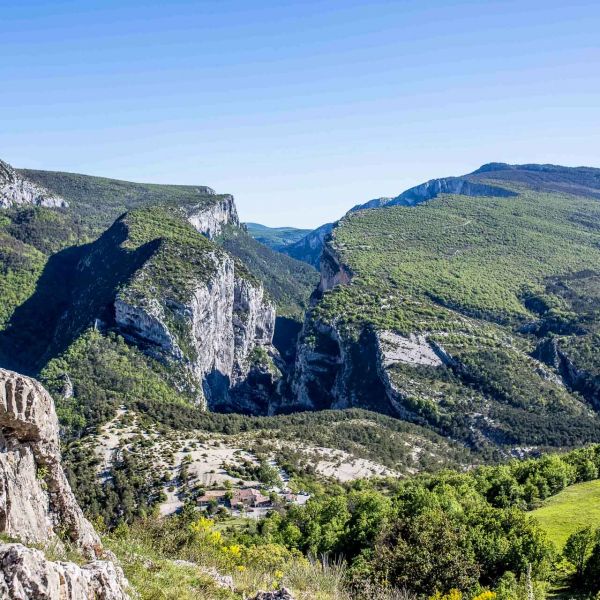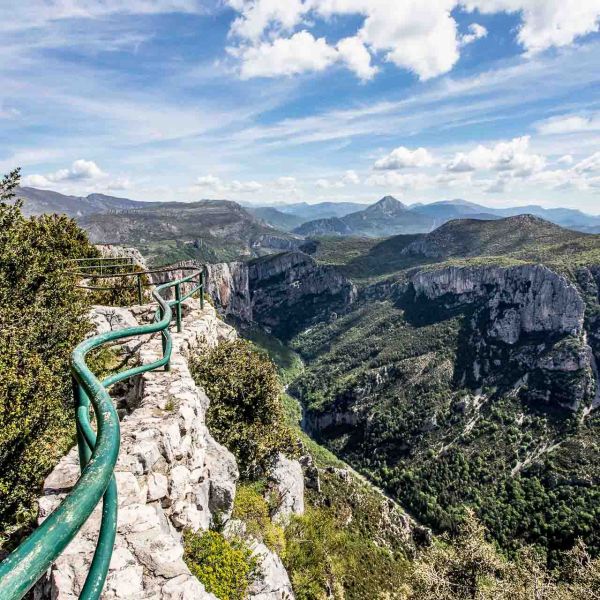 A fortress that's truly made of stone, Le Verdon is the best kept secret of Haute-Provence. The sparkling emerald river, 165 km-long, starts at the Col d'Allos on the slopes of the Trois Evêchés. A few kilometres south of Castellane, it heads towards its crown jewel - the Gorges du Verdon. This exceptional site, whose "capital" La Palud sur Verdon is the location of our hotel, has been integrated into the Natural Regional Park, created in 1997 to accommodate both economic development and environmental protection. Stretching over 180,000 hectares, the park is in a key spot between the Mediterranean and the Alps, straddling the Haute-Provence Alps and the Var.
Like an open book on geology, fauna, flora and human history, the park's territory offers and grand variety of settings and natural environments. It is home to a third of French flora, including a unique wealth of flowers. Little bustards, griffon vultures, ocellated lizards (the largest in Europe) and 22 of France's 33 known species of bat are just some of the diverse fauna you'll find here. From the Valensole plateau, brightened by fields of lavender and almond trees, up to the high Var country, from the Artuby country to the Alpine foothills and the Grand Canyon - the Natural Regional Park is perfect for any kind of holiday.